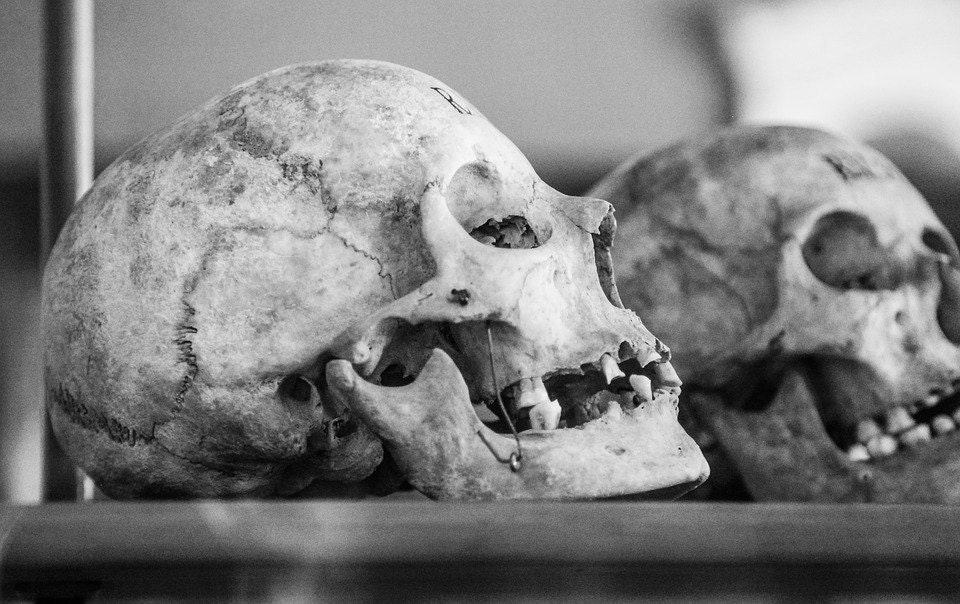 Some of the best Halloween decorations involve pumpkins, witches, and skeletons. Skeletons have always been a fan favorite during this time of the year. If you're tired of the same old skeleton set-up you may like some of these great ideas.
Spooky Garland
Head to a store where you can find cheap decorations. There is any number of "dollar" stores to be found. Buy some cheap little skeletons! Get a ball of hemp or twine. Make tiny nooses and hang the skeletons by the neck on a separate long strand. Hang your skeletons anywhere you want!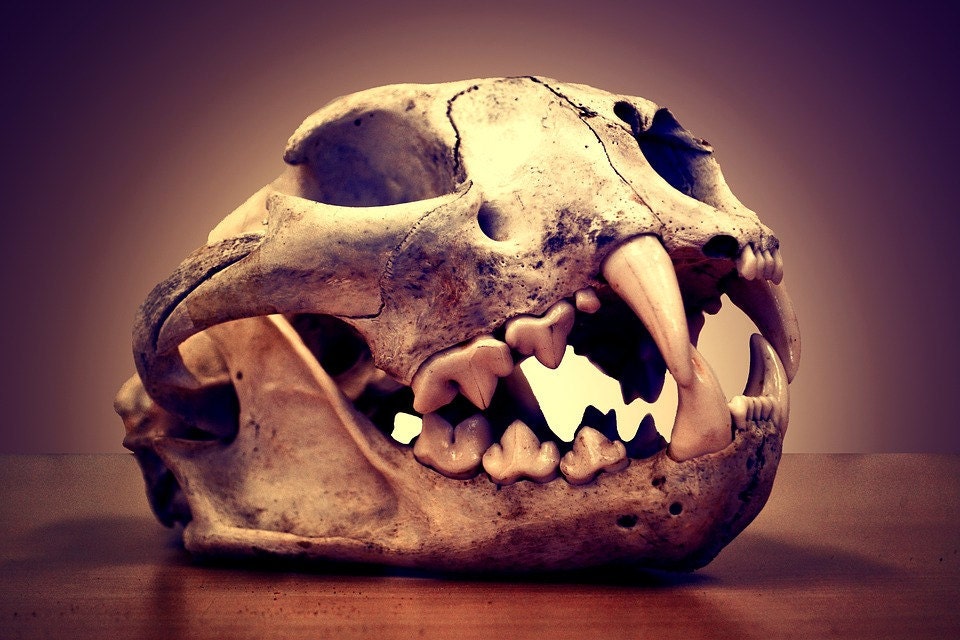 Pet Cemetary
So you've had a normal graveyard in your yard. If you're looking to twist it a bit, how about making a pet cemetery instead? Order some fake rat skeletons, cat skeletons, and even hang some old empty bird cages on branches. Pick some cheap collars to hang from some of the gravestones. Give a fresh new twist to your front yard cemetery. 
Invasion
Get as many skeletons as you can lay your hands on. Pose them in an epic battle in your yard! If you can't get your hands on enough of them this year then start off small. Attach skeletons hanging from gutters and climbing your drain spouts. Make it look like they're trying to break into the house. It's a great and entertaining way to add skeletons to your Halloween decor.
Elegant Society
Set up two skeletons walking in your yard. Add a top hat to one and a bonnet to the other. if you can get your hands on some Victorian clothes then you can dress them up completely. Don't stop there! Add a couple of pampered skeleton pooches on leashes and have your dead couple walking them. Pose the dogs too! Try adding a bone or ball inside the mouth of one of the dogs. If you feel like adding a little bit of humor to your scene, why not have another skeleton trying to climb a tree to get away from the dogs!
Halloween Egg Hunt
Did you save those plastic Easter eggs? Eggcelent! How about painting them white and adding a skeleton face to them. Fill them up with candy and hide them all around the yard for a cute Halloween monster egg hunt! You can paint any monster that you want on the eggs if you don't want to have just skulls.
Skull Stamped Gift Bags
Using a large potato, carve out a skull stamp. Carve them however you want them. You can dab them into your Halloween colors and stamp them onto paper and even canvas bags. Fill them with candy or toys and activities and pass them out to your trick or treaters.
Flamingos
Get the lawn ornaments involved! Get a few flamingos and paint them black. Once that's dry, paint a basic bone structure onto the flamingo following the body line. Have them walk through the yard or even pose them in a flock! 
Try some of them out this Halloween and spruce up your tired theme with a new one! Nothing says Halloween like a horde of skeletons and a trail of bones!